Okanogan Estate & Vineyards: winery information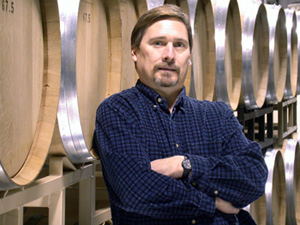 Winemaker: Mike Buckmiller
The Okanogan Estate & Vineyards winemaker, Michael P. Buckmiller, under the direction of Dr. Alan Marks, formerly of Summerhill Estates Winery of Kelowna, BC, has overseen the vineyards from the initial plantings to crush, production and bottling.

Mike has worked in the horticultural industry since 1975 and has been a Commercial Agricultural Consultant since 1996. Born and raised in the Okanogan Valley, he has extensive knowledge of the growing region and soils.

Mike's introduction to the wine business started with a concept that grew little by little. His enthusiasm and commitment in developing vineyards with varieties well suited for the region and a premier winery deepened with every piece of research. Because of his perseverance for the finest vineyards and a first class winery producing premium quality Washington State wines, the concept became reality as the grapes ripened and the barrels rolled through the door.

To further his knowledge of viticulture & enology, Mike attended programs at UC Davis. His passion and dedication to produce unique wines of the region are as intense as his commitment to its success.
Annual Production: 8,000 cases
Grape Varieties Planted