Tahoe Ridge Winery & Marketplace: winery information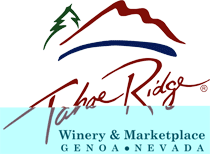 Winemaker: Rick Halbardier
Rick attended the University of California, Davis and the International Wine Accademy prior to beginning Tahoe Ridge Winery in 1994. 2006 marks the 14th commercial harvest for Rick Halbardier and the 12th at Tahoe Ridge Winery.
Annual Production: 7,000 cases
Futures
Call (800) 783-1566 or visit our web site at www.tahoeridge.com to join the Tahoe Ridge Pioneer Wine Club.
Grape Varieties Planted