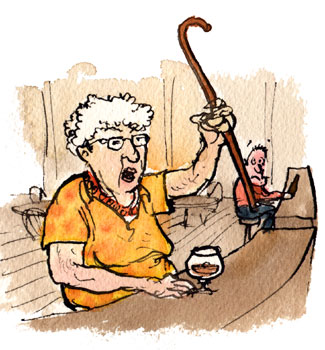 Baco Blanc

You are unique character, Miss Blanc...
a curmudgeon of an old lady with a
curiously entertaining sour personality.
You are the Armagnac bar owner's favourite
customer. You arrive sober and liven up
the place with your bitter banter. Then
you pay your bill and vanish as if into
thin air.

Appellations Growing Baco Blanc Grapes
Appellations producing the most Baco Blanc wines:
Baco Blanc (aka. Baco 22A)

A cross between Folle Blanche and Noah, Baco Blanc is the creation of famed French hybridizer Francois Baco. Also known as Baco 22A, Baco Blanc was once grown widely in western France, particularly in Gascony's Charentes region. Baco Blanc produces white wines with high natural acidity and low alcohol, making it a natural base for distillation. Baco Blanc is the only hybrid grape variety allowed in any French AOC wine, notably in Armagnac.