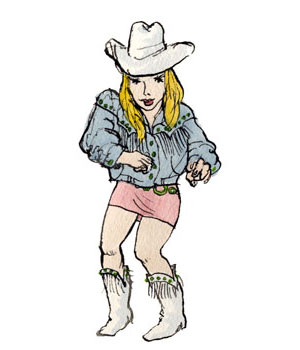 Emerald Riesling

You may be the daughter of a Rhineland princess,
but that's where the nobility ends. No diamond
tiara for you. Rhinestones and green sequins are
more your thing. Sure, you're attractive with some
talent, but your style and the tart twang in your
voice lack popularity these days. Lately, the
only gigs you can land are with the quirky bluegrass
band, "California Jugs", or doing the folk thing
solo down in Monterey.

Appellations Growing Emerald Riesling Grapes
Appellations producing the most Emerald Riesling wines:
Emerald Riesling Grape Details
Emerald Riesling

Emerald Riesling is a cross of Johannisberg Riesling and Muscadelle. It was created to be a highly-productive cultivar by Dr. Harold Olmo of the University of California at Davis. Emerald Riesling proved valuable, providing much needed acidity to bulk white wine production in California's Central Valley.

In this hot region, it delivers wines with attractive aromatics and acidity. Only occasionally used as a varietal wine, in the cooler climates of California it has produced wines of moderate to high quality (notably, Paul Masson in Monterey). These wines have shown Riesling-like acidity, with pronounced aromatics. Despite its attractive qualities, it can be difficult to machine harvest. To date, its relative lack of popularity is due to the currently unfashionable wine style it produces, rather than any lack of quality in its own characteristics. The vine's current acreage in California is mostly limited to Kern and Fresno counties.