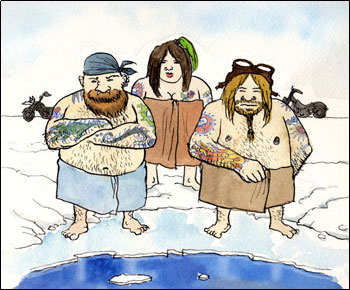 Louise Swenson
You are all part of a band of native and French-American crosses that could easily be called the 'Polar Bear Gang'. A lot of you are from Minnesota, and you've been bred to be tough and hardy. Many of your parents were imprisoned in labs for so long that they go by their identification numbers, rather than their names. Frontenac, otherwise known as the 'heavy producer', is the latest to join your gang. People of the northern states are glad that you now control the flow of wine. In the frigid northern winters, weak-limbed vines all too often never deliver.

Appellations Growing Louise Swenson Grapes
Appellations producing the most Louise Swenson wines:
Louise Swenson Grape Details
Louise Swenson

One of a long line of winter hardy hybrids developed by Elmer Swenson, Louise Swenson is a very cold-tolerant variety. It is reported cold hardy to an amazing -40 F. (-40 C.), with occasional winter injury in severe seasons. The grapes of the vine have naturally low-sugar,with only moderate acidity. This result of a cross between ES 2-3-17 and Kay Gray, is used to produce white wine, with a delicate aroma of honey and flowers. Due to its low natural sugar levels, wine made from Louise Swenson grapes tend to be light-bodied. Often fuller bodied wines are blended with wine made from Louise Swenson to make a more complete product. Other disadvantages of Louise Swenson include a need to irrigate in dry years, and some vulnerability to Anthracnose.