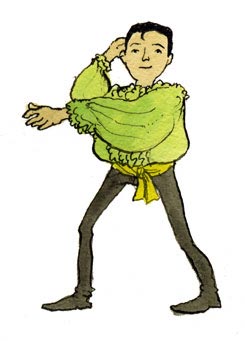 Macabeo


"Hey,Hey, Macabeo".


You are among the most popular of Spain's
Euro-pop stars. Your fresh and lively act
has popularized the name "Macabeo". But your
youthful act lacks stamina. This may be a
blessing in disguise, as your modern
interpretation of the traditional Spanish
ballad known as 'La Rioja' appeals to a wider
demographic and will keep you on the charts.

Appellations Growing Macabeo Grapes
Appellations producing the most Macabeo wines:
Macabeo (aka. Viura)

The most planted white grape in northern Spain, Macabeo is also known in that country under the pseudonym of Viura. Macabeo has also become popular in France's Roussillon area. The grape is used to produce mildly acidic and young white wines, suitable for early consumption, or is incorporated into other appropriate blends. In Rioja, Viura has surpassed Malvasia as the main component of White Rioja. Here, it is produced with varying degrees of oak aging. Although some question the cellaring potential of Viura, Marques de Murrieta has proven that extremely pleasurable and age worthy Viura can be made using new wood.