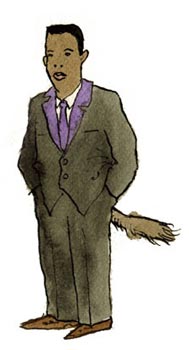 Negrette
My varietal character is still ripening. Please check back later.

Appellations Growing Negrette Grapes
Appellations producing the most Negrette wines:
Thought by some to be same grape as the rare grape Pinot St. George sold in California in the 1960s and 1970s. Pinot St. George has vanished off most wine labels in California, but a few acres of Negrette remain in the state, including some vines dating back more than a century in San Benito's Cienega AVA. This black-skinned variety is grown in southwestern France, notably in the Cote du Frontonnais AOC. The wines produced from the grape are typically full bodied, with rich color and aromas and flavors suggestive of violets, dark fruit and what the French describe as "Animale". Not as tannic as Tannat, which is grown in nearby Madiran, the wines of the Cote du Frontonnais are typically more approachable in youth than its neighbor. The vine does its best in warm dry conditions as its grapes susceptibility to fungal diseases limits its use in region with any significant rainfall.