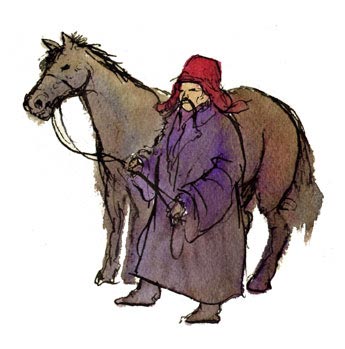 Severnyi
You landed on the shores of Nova Scotia from Russia with comrade Michurinetz , a Red with an undeniably complex character. Under the tutelage of the socialist sympathizer professor who fled from Berkeley during the revolution, you proved yourself a worthy soldier in the cold war of viticulture on the Atlantic coast. While comrade Michurinetz has adapted well to life in the West, your rugged personality and rather horsy odor have hindered your assimilation into western wine culture. Should you vanish, we will not forget your valiant efforts for the progressive peoples struggle on the viticultural front.

Appellations Growing Severnyi Grapes
Appellations producing the most Severnyi wines:
Severnyi (aka. Severny, Saperavi Severnyi, Cabernet Severnyi, Siewiernyj)

Widely grown in Russia, where it was developed, this red grape is also grown commercially on limited acreages in Nova Scotia, Canada, and more broadly in Eastern Europe. It is grown experimentally in other cold-climate areas of North America, such as New York State's Finger Lakes region, British Columbia and Quebec. This hardy variety, bred from Vitis amurensis and crosses of other vitis species, is highly frost resistant. The crossing took place at the Weinbauforschungs-Institut Potapenko in Rostow, and was released in 1947.