Liquid Gold in the
Santa Cruz Mountains
Here, in this ruggedly beautiful and mountainous region, dominated by towering redwoods and cavernous canyons, wines are as much about place as they are about time.
by Laura Ness
November 14, 2008
---

nyone who appreciates a
full-bodied, white Burgundy needs to spend some time wrapped around a glass of Santa Cruz Mountains Chardonnay. And anyone who has no idea what I'm talking about and still likes the idea of a complex, mouth-filling and satisfying white wine, should read on. For what you will find in the Santa Cruz Mountains are expressively intense wines in the style of an Aston Martin DB9, a Bugatti Veyron, or a classic Dusenberg. They are made creatively, deliberately, manually and with the ever-present muse of inspiration tapping the shoulder of the winemaker every step of the way, raising the bar and upping the ante.
There is a friendly camaraderie among the Santa Cruz winemakers that allows them to co-exist, to share equipment, labor and viticultural practices. And yet, they are rugged individuals that forge their own paths in the cellar. They make wines that reflect not only the distinctive and often challenging terroir they call home, but that also mirror their bold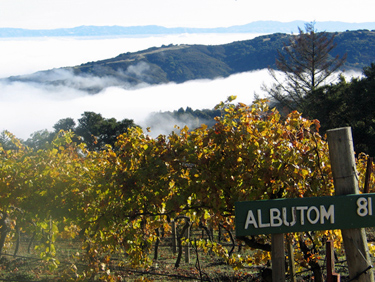 and self-directed personalities. It is rare to find a wine here that doesn't reveal the winemaker's hand, much like a piece of exquisite southwest jewelry bears the silversmith's signature stamp. When a winemaker leaves his or her mark here, it goes deep to the heart of a wine, making it an experience you don't easily forget.
Winemaking in the Santa Cruz Mountains creates prose that reminds one of Longfellow, Thoreau or Emerson, rather than the glitzy ad speak of Rolex, Tourneau and Cartier, which is aimed at those who long to become validated by affiliating with the trappings of excess and exclusivity.
No such shallow behavior for the 70 plus wineries that make wine in the Santa Cruz Mountains. They know who they are, where they are and what they do best. Some have spent years getting to that place; others have chosen a single path and stayed on it with the relentless fervor of a bloodhound. And this relentless passion is fermented into wines of great distinction and staying power. Here, in 2008, you will not find most wineries pouring 2007 Chardonnays, as you do in other parts of California. No, you will more likely find 2005, and some 2006, along with a smattering of 04s and even 02s. The staying power and the ability to achieve superior results with some bottle age will often trump the desire to simply have the current year minus one vintage on the shelf. Here, in this ruggedly beautiful and mountainous region, dominated by towering redwoods and cavernous canyons, wines are as much about place as they are about time.
What Does Santa Cruz Mountains Chardonnay Taste Like?
This is a huge appellation, over 39K acres, but only about 1300 are planted to grapes. In times past, there were far more acres planted, but that was before phylloxera and Prohibition. Today, most vineyards are 5 acres or fewer, many of them front or back yard landscaping, with the largest commercial vineyards being 40 acres or so. Chardonnay is a popular choice, second only to Pinot Noir. Both do exceedingly well here in the ideal, cool Burgundian-like climate, which is heavily influenced by the sea.
Overall, it can be stated unequivocally that SCM Chardonnays are anything but dull, insipid and vacuous. It is left to other regions to produce the Paris Hiltons and Lindsay Lohans of the white wine world. Here, they are intense blonde bombshells in the Marlene Dietrich, Bette Davis and Sharon Stone genre: don't get in their way. Their numbers are not listed, so don't expect them to answer the phone when you call. They'll more likely show up in a ravishing gleaming Packard, sending your dogs into a frenzy as their lush mink coats make off with the porous alabaster limestone of your staircase, turning it into a deliciously seductive beverage. You see, the hallmark of SCM Chardonnays is remarkable minerality, followed by tantalizing acidity combined with a lush, oily smooth mouthfeel. Depending on the sub-region where the fruit was raised, this core will be wrapped beautifully by a perfumey panoply of citrus, stonefruit or apples, bergamot or tropical fruits and will finish with lime zest or honey. That's a generalization, but almost every wine hits on most of these symphonic notes.
Here's what you can expect from Chardonnays that hail from these regions: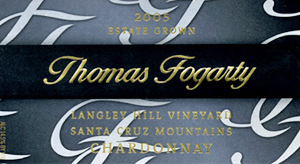 Skyline
: This windswept, fog-influenced spine that walks the line between views of the Pacific and panoramas of the Silicon Valley below yields wines with grace, poise, and bucketfuls of ripe, sweet white peaches and nectarines. Aromas of bow resin and distinctive lime oiliness on the finish add immense interest. They often have hints of bergamot and almost all possess racy acidity.
Best examples are: Fogarty's Langley Hill, Clos La Chance Liebeler and Varner's Home Block.
Saratoga Hills
: More protected from the fog influence, this region brings out warmer climate character, with expressions of alfalfa, sage honey, guava, tropical fruit, baked apples and even Scotch. Unsurprisingly, this region used to be covered with apricots, and plums.
Mt Eden and Cooper Garrod typify this region.
Summit
: This is a fairly warm area that produces very intense wines that smack you in the face with a loaded purse. They tend to effuse the aromas of an oat-grass covered hillside, baking in the summer sun. I find some of them to be quite rich in color, with butterscotch and candied apple flavors in warmer vintages. Otherwise, they have a solid stonefruit core, a hint of pineapple and they often finish with wildflower honey. These are wines meant to be aged.
Try the older wines from Silver Mountain, especially the 2001 and 2002.
Corralitos
: Although it's a fairly diverse and large sub-region, the coastal influence here really mitigates the warm sunshine and helps these wines, by and large, retain refreshing acidity, with charming aromas of lilac, lavender and tea rose, with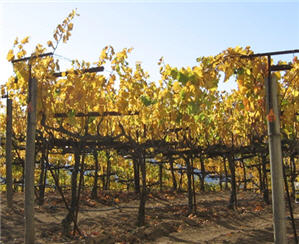 flavors of rosehips, bergamot, lime, ripe nectarines, and spicy coriander. The best are understated with great balance: in particular, the best example of this style would be Windy Oaks.
For a fruitier, crowd-pleasing style,
Storrs' Christie Vineyard wine is a stunner.
In the "making a statement" category, you'll find the two 2006 wines from the Vanamanutagi Vineyard: they were so nutty, spicy and zesty with orange peel, I thought they were Gewurztraminer. It's rare you'll associate aromas of hard cider and candy corn, or flavor descriptors like ginger beer, walnut oil and Dijon mustard with Chardonnay, but this, after all, is the Santa Cruz Mountains.
Put on your hiking boots and go exploring: there's really something for everyone here. And the views will linger

READER FEEDBACK: To post your comments on this story, click here
Print this article  |  Email this article  |  More about Santa Cruz Mountains  |  More from Laura Ness