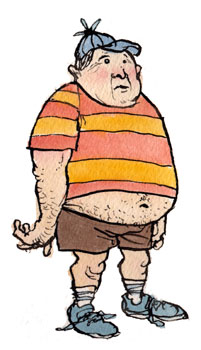 Arneis
Your most illustrious days are over. A child star of sorts... Arny, you were an original 'little rascal'. A cute kid with a fresh attitude. Your sidekick role was a welcome relief to Nebbiolo's assertive and aggressive performances. Thrust out of the limelight, it has been said your impetuous nature often got the better of you during your maturing years. Don't give up on your dreams. Your good looks have endured, albeit on a rather stout body. Your future on the West Coast will not be in big productions, but you are destined to carve out a niche on cool local stages.

Appellations Growing Arneis Grapes
Appellations producing the most Arneis wines:
Arneis (aka. Nebbiolo Bianco)

Arneis is an ancient grape varietal native to Italy's Piedmont region. It produces fragrant, white peach and pear scented white wines. A minor grape in California, some of the state's most prolific Ital-centric wineries, including Pepi and Seghesio are now experimenting with Arneis. Ponzi in Oregon has also been successful using Arneis to produce a pleasant fruit forward style of white wine.

At home in Piedmont, Arneis was traditionally blended with the red wine producing Nebbiolo to add perfume and soften the often aggressively tannic structure of this noble grape. However, in a region largely devoid of serious white wine production, Arneis was fortunately saved from complete varietal extinction by an increasing popularity of dry white wines in the 1980s.

Arneis, which translates to 'little rascal', can be a difficult grape in the vineyard. The variety is prone to low acidity when fully ripe. For this reason, in California Arneis seems to perform its best in cooler climate appellations that are reminiscent of the grapes Piedmont home in the foothills of the Italian Alps.