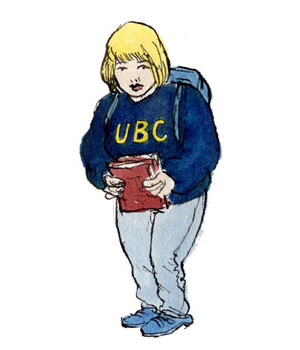 Ehrenfelser

So you're not as pretty and sharp as your
famous mother, Riesling; but what a hard act
to follow! Some like to poke fun at your
weight, knowing you lack the nerve to defend
yourself. The good folks at the University
of British Columbia will treat you right.
They appreciate your fruitful popularity,
which is sure to catch on out there. Perhaps
the cool and bright air of the Okanagan
Valley will bring out more of your mother
in you.

Appellations Growing Ehrenfelser Grapes
Appellations producing the most Ehrenfelser wines:
Ehrenfelser Grape Details
Ehrenfelser

Significant amounts of Ehrenfelser are found in the Okanagan region of British Columbia. This cross of Riesling and Sylvaner has become a highly-valued commodity in the western province. Developed in 1929 at Germany's Geisenheim Research Station, many consider Ehrenfelser, along with Kerner, as the best of the frost-resistant Riesling substitutes. It ripens slightly earlier than Riesling and grows in less ideal vineyard sites. Typically, it also produces more fruit than its noble parent, given the same conditions. Its only real disadvantage, aside from its hard to pronounce name, is its slight lack of acidity. Due to this lack of acid, wines made from Ehrenfelser do not share the same cellaring potential of Riesling.

Okanagan Valley
Gray Monk Estate –
Winery as Terroir
By
John Schreiner