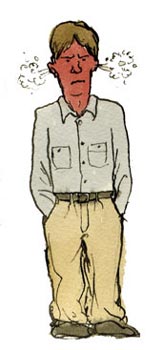 Flame Tokay

The color in your face suggests
a man full of fire and expression.
But as it turns out your personality
is rather mild. The red in your
complexion is a rather shocking
sunburn acquired in San Joaquin.

Appellations Growing Flame Tokay Grapes
Appellations producing the most Flame Tokay wines:
Flame Tokay Grape Details
Flame Tokay

This grape has been widely grown in the Lodi area of Calfornia's hot Central Valley since the dawn of the 20th century, although current acreage in the San Joaquin Valley is less than one thousand acreas. It was there that this variety developed its flaming red hue, a skin color that it exhibits nowhere else. Traditionally used as a table grape, its high natural sugar and acidity levels makes it suitable for some wine production. Although these good structural elements would suggest Flame Tokay grapes are suitable for still wine production, the neutral flavor of the grapes mitigates these qualities. In the San Joaquin Valley, Flame Tokay grapes are used for sparkling and fortified wine production, where the grapes high acidity and neutral flavor are positive attributes. Flame Tokay is believed to be an alias for a mutant version of the Vitis vinifera Ahmeur Bou Ahmeur variety, of Algeria. The grape is not related to the variety known as Tokay from Alsace (Pinot Gris), Tocai Friuliano or the famed dessert wines from Hungary known as Tokaji (Furmint) .