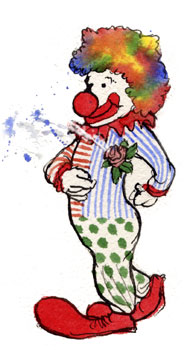 Freisa
In a dry and bitter world, you offer much needed comic relief. Your personality is sparkling, and you have a few clever tricks up your sleeve. Those who assume you are merely a simply sweet clown should beware. That salty spray coming from your lapel might turn their smile into a frown.

Appellations Growing Freisa Grapes
Appellations producing the most Freisa wines:
Freisa

Hailing from Italy's Piedmont region, this vigorous red variety is used as a named varietal and is vinified into both dry and sweet red wines, and to varying degrees of fizziness. Freisa's aromas suggest salty raspberry and rose petal fragrances, while its palate mingles both bitter qualities with its essential sweetness. At this point, there is little Freisa planted in North America. In California, it has been used by the likes of Bonny Doon to make a thirst quenching low alcohol wine, and it also makes a more limited appearance in the Southern Oregon vineyards of the Abacela Winery.