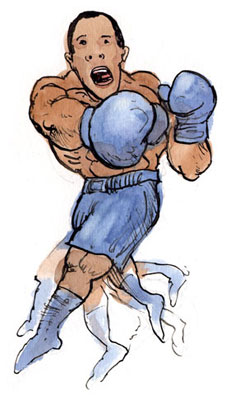 Touriga Francesa



"Float like a butterfly...sting like a bee".


You are the Muhammad Ali of the Port grapes.
Lighter in weight than Nacional, but no less
effective in the ring. You have strength but
you exhibit a style that is fluid and elegant.
You are a grape of charm and finesse, your
perfume appealing in and out of the ring.

Appellations Growing Touriga Francesa Grapes
Appellations producing the most Touriga Francesa wines:
Touriga Francesa Grape Details
Lighter and more perfumed than Touriga Nacional, this highly regarded port variety is also more productive. With modest plantings of about 35 acres in California, Touriga Francesa has been described by Jancis Robinson as playing "Cabernet Franc to Touriga Nacional's Cabernet Sauvignon."