Andrew Lane Winery: winery information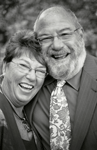 Winemaker: Andrew Dickson
Dave Dickson and Sandee Hoffman married and moved from Orange County, California to Napa Valley in 1973. Soon after, Dave, Sandee and their friends Rex and Amy Geitner, began making wine and competing in the Napa Valley Home Winemakers Classic. One evening, Rex, Amy, Sandee and Dave were resting after a day of crushing as a November storm rolled in. The families gathered around the freplace while Sandee read Frog and Toad's Big Adventure to her three-year old son, Andrew. Frogs from a bamboo patch skirting the wine cellar billowed a tranquil, earthy cadence. So after a long day in the vineyards, to the rhythm of Arthur Lobel's children's story, the original Frog's Leap winery was created. In 1978, a few short years later, Dave Dickson founded the winery as it is known today–named for his two sons, Andrew and Lane.
Annual Production: 1,000 cases
Futures
From the article: Andrew Lane Wines featured in the Huffington Post for the East Bay Vintner's Alliance 2011 'Passport to the East Bay Wine Trail': Andrew Lane Wines is also pouring at Cerruti. Adoring fans are lined up to taste what winemaker Andrew Dickson is pouring. I'm lucky enough to get the last drops of Boxing Girl Chardonnay. "It's my wife's wine," he says. "She's tough." It's a good, unoaked Chardonnay. David Dickson, Andrew's father, launched the winery, naming it for his two sons, Andrew and Lane. They like fruit-forward wines, which is evident when you taste both the Chardonnay and the Petite Sirah.