Bucklin Old Hill Ranch Winery: winery information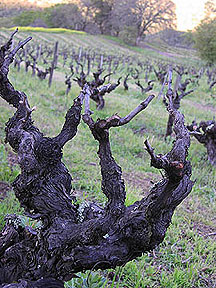 Currently no information available.
Estate Vineyard Acreage
Bucklin's Old Hill Ranch was first planted in 1852 and is believed to be the first Sonoma vineyard planted to non-mission varieties. Its 14 acres is a "field blend" that holds at least 26 different varieties. Bucklin's Old Hill Ranch Vineyards is farmed organically and is dry farmed.