Burford and Brown Wines: winery information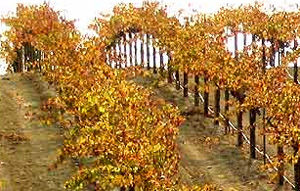 Winemaker: Peter Burford
Peter Burford – Australian born & educated at Roseworthy Agricultural College in Adelaide – started his winemaking experience at D'Arenberg Winery in McClaren Vale in South Australia working his way up to assistant winemaker. The 1995 vintage lead Peter north of the equator where he eventually became winemaker for Alexander Valley Vineyards and discovered Zinfandel. His passion for Zinfandel eventually lead him away to Renwood in the Sierra Foothills to focus entirely on this noble variety.

Subsequently, in typical Australian fashion, Peter was soon up for a new challenge and a taste of exotica, so by 1999 he found himself literally in the hot spot of winemaking, Thailand. It was there in ancient Siam that Peter gained worldwide renown. There, he was able to harvest two crops a year, without traveling, one in the spring and another in the fall, not the customary single harvest that occurs in the fall everywhere in temperate climates.

After a few harvests in Thailand, Peter returned to California as general manager & winemaker for a wine quality enhancement company for over six years in Sonoma County whose client list includes over 600 California wineries. Peter established Burford & Brown with the 2001 harvest.

He currently lives along the Russian River in west Sonoma County with his wife, Jillian and their two daughters.
Annual Production: 8,700 cases