Fess Parker Winery: winery information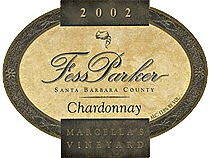 Winemaker: BLAIR FOX, Headwinemaker & MIKAEL SIGOUIN, Assistant Winemaker
Blair Fox, Head Winemaker:
Graduating from UC Davis in 1999 with a combined degree in Viticulture and Enology, Blair gained valuable winemaking experience at Sunstone Winery in the Santa Ynez Valley (1999-2001), and at Haselgrove Winery – a custom-crush winery in McLaren Vale, Australia (2003).

Before joining the Fess Parker winemaking team as Associate Winemaker, Blair traveled extensively through France's Rhône Valley, a trip that would ultimately help cultivate his fascination with Rhone varietals. Upon his return to Santa Barbara, his hometown, Blair assumed the position of overseeing the Fess Parker Rhône varietal wines after having previously consulted in the vineyard for the winery's 2002 harvest.

After several vintages, Blair was appointed to Head Winemaker in May of 2005. He continues the stylistic direction set by Director of Winemaking Eli Parker and aims to continue raising the bar for our award-winning wines.
---
Mikael Sigouin, Assistant Winemaker:
Since joining us is August of 2005, Mikael has played an important role on our winemaking team by helping oversee our everyday operations.

A native of Hawaii, Sigouin was raised with a healthy appreciation for European wines. But it wasn't until 1996 while on a fateful trip to the Napa Valley that he discovered his true passion for winemaking.

In 1999, Sigouin began his career at Beckmen Vineyards where he helped to increase sales on both the marketing and winemaking fronts. He began working harvest and in only three years was promoted to Assistant Winemaker.

In the cellar Mikael fosters a similar pioneering spirit to that of our Head Winemaker Blair Fox, embracing techniques used by the French masters in the Rhône Valley.

Futures
You can join our wine club online by visiting us at www.fessparker.com or by calling toll free (888) 877-3335.

Benefits include:


20% discount on quarterly wine shipments.
20% discount on any additional wine orders.
15% discount on all retail Gift Shop purchases.
Access to limited bottlings & library wines.
Complimentary tasting for four on your next visit.
Special "Member Only" discounts on some events.
Preferred rates at Fess Parker's Wine Country Inn.

Estate Vineyard Acreage
Rodney's Vineyard:
Our estate vineyard surrounding the winery was named in honor of Fess' late son-in-law, Rodney Shull. With a total of 118 acres planted – approximately 31 acres on the valley floor and the balance on the expansive upper mesa behind the winery and tasting room – this vineyard provides the foundation for our Rhône varietal wine program and continues to produce award winning Syrah and Viognier bottlings.