William Hill Estate: winery information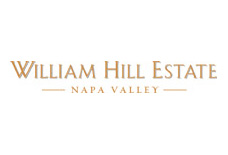 Winemaker: Richard Sowalsky
Winemaker Richard Sowalsky oversees all aspects of wine production at William Hill Estate, working in concert both with his winemaking staff and the viticultural team. His extensive winemaking experience, strong technical background and thorough understanding of Napa Valley vineyards are well suited to advancing the winery's reputation for consistently delicious wines.

Prior to coming to William Hill Estate, Sowalsky spent six years as associate winemaker at Robert Mondavi Winery in Oakville, where he was responsible for all aspects of ultra premium wine production for Bordeaux varieties. He previously worked at other Mondavi properties as a research enologist and held cellar positions at other highly regarded wineries such as Havens Wine Cellars/Truchard Vineyard in Napa and Handley Cellars in Mendocino. Sowalsky holds a master's degree in food science and enology from University of California at Davis and is a graduate of Amherst College and the California Culinary Academy.
Estate Vineyard Acreage
The Napa Valley offers an impressive palette of grape growing conditions, but only a few choice corners of the appellation provide ideal conditions for each grape variety. On the Silverado Bench, just east of the Napa River, and in the Carneros, just north of San Francisco Bay, William Hill Estate has found the just-right combination of climate, soils and exposures for growing Cabernet Sauvignon and Chardonnay, respectively. Both the Silverado Bench Vineyard and the Buchli Station Vineyard are estate vineyards: planted, cultivated and harvested by William Hill Estate to bring out the best in these classic grapes.

Surrounding the winemaking facility, the 142-acre Silverado Bench Vineyard is William Hill Estate's home vineyard.

Situated in the Carneros region, the southernmost appellation of Napa Valley, Buchli Station Vineyard is William Hill Estate's estate source for Chardonnay. Just six miles from San Francisco Bay, and fully exposed to the cooling winds and fog drawn into the region from the Pacific Ocean during much of the growing season, this 82-acre vineyard experiences an uncommonly cold microclimate.