J.K. Carriere: winery information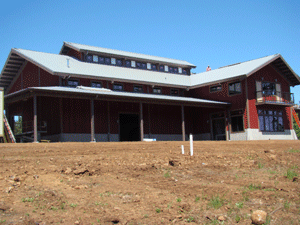 Winemaker: Jim Prosser
After stints in corporate finance and as a world-traveling Peace Corps volunteer, owner and winemaker Jim Prosser was seduced by the elusiveness of Pinot noir. Jim has come to understand Pinot noir from the messy grape cellar end of things and learned the trade by working for eight great producers in four countries including: Erath, Domaine Drouhin, Brick House and Chehalem in Oregon; Villa Maria in New Zealand; Tarra Warra and T'Gallant in Australia; and Domaine Georges Roumier in Burgundy. These are his friends and they have provided his foundation. He has been making wine for his own J.K. Carriere label since 1999.
Annual Production: 2,800 cases
Estate Vineyard Acreage
In the spring of 2009, the first two and one-half acres of Pommard clone Pinot Noir were planted on the Parrett Mountain site.
Grape Varieties Planted