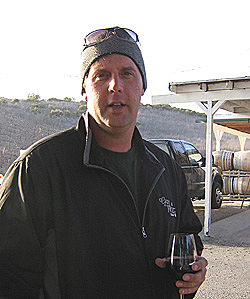 Grey Wolf: Head Of The Pack
Not yet 30, Joe Barton has been seeking out the best of the Paso Robles terroir at his Grey Wolf Cellars. His aim is to take his winemaking skills even higher. Looks like he will, too, as this profile of the young winemaker reveals.
by Laura Ness
April 18, 2007
---
Joe Barton is not afraid of using every trick in the book. And a few more that have not made it to the book. He's trying to make the best wine he can from the locally available fruit, expressing the essence of
Grey Wolf Cellar's
area of Paso Robles on the west side of CA Highway 46.
He has two immediate goals: make wine that reveals his style of big complexity and ageability for the club members who "get it," and at the same time make wine that is pleasantly drinkable now for customers in the tasting room. He's evolving his style more towards Bordeaux varietals and Rhones: both of which do well in this increasingly popular winegrowing region.
Old School vs New School
When we caught up with Joe one February afternoon, he was sipping some
Tempranillo
from the '06 harvest and grinning from ear to ear.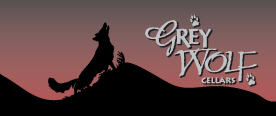 His recent trips to Spain have made him an enormous fan of Spanish wines and varieties. He admits that it is way easier to find fantastic Spanish wines under $18 than it is to find decent California wines at the same price point.
"They've been at it a long longer, obviously! But I'm trying to learn the best of the old ways, and the best of the new. I have no qualms about using all the tricks available out there. Why not? If it helps me make better wine, I'm all for it. Having said that, I'm for "new school" on certain aspects of winemaking, like fermentation techniques, but I'm for "old school" on others, like barrel selection and aging. New school fermentation techniques help you make wine that is quicker to market."
What kind of techniques has he had luck with? "I've experimented with oak powder. The Aussies are doing lots of adds for powder in Syrah: they're adding a lot more oak during fermentation. On my Petite Sirah, I've used oak beans and chips during fermentation. It really softens the mouthfeel early, and it changes the aromatics. It kills the green notes. I've always used tannin as powder: it enhances concentration and fixates the wine's color early on."
OAK: GIMME THE WOOD
We talked about the tremendous growth in the wine industry and the pressures which that growth puts on all the winemakers in the region, both old timers and newcomers. By almost every way you measure it, even though he's not yet 30, Barton's an old timer compared to the "newbies" that have increased the ranks of Paso Robles wineries from 40 to 170 in the last ten years. What are "old timers" doing to compete? He has no hesitation about expressing an opinion (on this or any topic). "There are two kinds of winemakers here in Paso Robles: the movers and the status quo. If you are not setting new standards, you are done. You can't sit back on your laurels, or you will go backwards!" So what else is he doing to move forward?
"A lot of guys won't experiment with anything they're not used to using. Not me. I'm a huge fan of Hungarian oak. I'm having great success using it with the more oxidative varieties like
Zinfandel
and
Genache
. I especially like the Hungarian Budapest Kadir barrels. They're about $600 and are the tightest grained barrels I've ever used. On the more reductive varieties like Syrah and Cab, I go with French and American. I prefer to use French wood on
Syrah
to add more vanilla. For
Cabernet Sauvignon
, I use both French and American."
The Paso Robles Varietals Show
We talked about which varietals among the many that grow well here are really the ones that define Paso Robles to the world. That might be a little hard, considering the many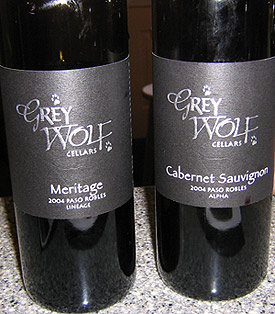 microsoils and micro-climates in the appellation, which sparked a very interesting discussion later on in the conversation. But Joe immediately answered that Rhones and Zin were to him the "Paso stars.
"Without a doubt, Zinfandel is a superstar here, especially for those who like it in the Rubenesque style of the bigger the better. But, says Joe, Zin doesn't age well and there is a big market for Grenache-Syrah-Mourvedre blend wines with a fabulous Syrah core that sets the wines up for long-term aging. By this he means, more than the six-month life cycle which many Zins enjoy as they fly off the shelf and into the trunks of those limos sharking about the Paso wine country with an increasingly large number of visitors.
The places Syrah does best? Well, it's the most expensive in the Willow Creek and Templeton areas, where the grape fetches $2k to $2500 per ton, as contrasted with the Eastside where you can pay as little as $500 per ton. Joe's Syrah recipe? Well, he's trying to make a big rich Syrah, and to do so, he employs cold soaking and extended maceration, yielding a big, fruity, soft in tannin wine that emphasizes the fruit above all. He controls the pH to between 3.5 and 3.7 and adds tannin via wood aging later on. He recalls with a chuckle that he once got Syrah grapes in at 30 Brix. "I did stuff!" he laughs. But that taught him a valuable lesson in vineyard management.
But let's not forget Bordeaux. One of Joe's passions is making intense Bordeaux wines: his Alpha Cabernet has always been a big hit with true lovers of the Alpha male rendition of the variety. He observes, "There's a lot more acidity in the Westside fruit, so if you're making a Paso Cab, I think you really need to have some Eastside fruit to round it out. The 04 vintage here was solid for Cab: in fact, a great year for all the Bordeaux varieties. These wines are huge!"
His 2004 Meritage is a thing of intense power, strong on the French oak (50% new) and begging to age for a few more years before it's released. With the 2004 Alpha Cab, he decided to throw more American oak into the mix of barrels. Wow, it adds amazingly sweet tobacco notes but this is a wine that isn't leaving the building any time soon.
"When we see the vines producing heavily, we make sure we're dropping those green clusters as early on as possible. We want to achieve ripeness as early as we can, and reducing fruit load is critical. It's a lot easier to get the grower to drop green fruit. It costs a lot less in terms of labor, and is less painful emotionally. No grower likes to drop fruit towards the end of the season – they just want to pick it! We are also really rigorous about pruning: with all the rain last year in the Spring, there was so much extra growth, we really pruned hard."
Let's Talk Sub-Avas
The buzz going around Paso when we spoke in February was the Westside AVA and the committee that had been formed last year to discuss further subdivisions in the appellation. On this Joe declares, "Well, it's a lot of marketing, to be sure, but the fact is,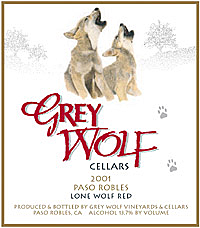 there are distinctive regions within this appellation, and I can see a case for recognizing them. It's clear there are real distinctions between east and west, and making one giant Westside sub-AVA is a good place