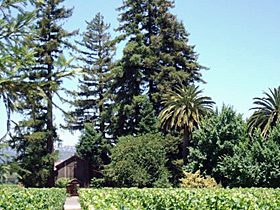 Rutherford ~ Napa Valley (AVA)
Once a bright star,
Sequoia Grove gets its shine back.
by Alan Goldfarb
May 3, 2007
---
ALAN GOLDFARB (AG):
I spoke with Jim Allen a couple of years ago as he was transitioning out of the company. What were the circumstances under which you stayed?