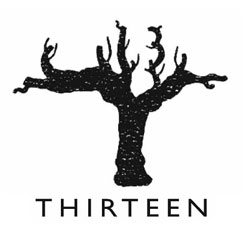 Psst…Have You Heard About…
…The 'Margarita Night' Meritage?
Q. What would you get if you were to blend grapes from each and every sub-region of Napa Valley?

A. Let Steve Reynolds tell you about "Thirteen"…and "Fourteen."
by Alan Goldfarb
June 14, 2007
---
ALAN GOLDFARB (AG):
According to your Web site, you wrote that the "current crop" of vintners are "eager to have their wine express increasingly smaller plots of land." Why do you think that is?
STEVE REYNOLDS (SR):
We keep falling back to the European model, particularly France. The United States in general is trying to find its own identity. We keep going back to what works in other areas - in Bordeaux specifically. What is it? Is it the land, the chateaux?
People here started migrating toward that. People are getting a sense of what Napa is. But for us, it's kind of the same (as the European model), but different.
AG:
Explain what you mean by the "same."
SR:
We want to learn and play with the individual flavors of Napa Valley. (For the project), we keep them (each vineyard) apart for a year. We get to really taste Napa in all its little parts and then construct the valley and put it all together. All the individual pieces are so
wonderful and powerful on their own. It's like having 14 Pele soccer players together. They all have egos, but if you can get them together, you'll have the best team that's ever played the game.

AG: What's different? SR:

From a business point of view, we've had a hard time keeping up with the demand and it's been quite a bit of work making them separately and then blending them back together.

AG: That begs the question: Don't you think that by blending all the fruit from the 13 or 14 sub-AVAs, you've mitigated the narrower terroir? Wouldn't you want to make a wine from each of the sub-regions? You yourself believe that it's soils that make the difference, but here you are, blending those soils. Our focus at

APPELLATION AMERICA

is on the origin of grapes, AVAs and terroir. Perhaps Fourteen has captured the terroir of the Napa Valley like no other, and that, of course, is open to debate. But it's obvious that Napa Valley is such a diverse region, so what precisely is the terroir you've displayed? SR:

Blending and complexity is something that the French have been known to do. I think there's a point with purism when you go down those paths. (That's) why we do keep them separate for a year to allow the true blend.

But it's like cooking to enhance and lend different flavors. I agree that it might not be a true terroir, but blends are great. The French have been doing this layering effect. For winemakers, blending is fun. It's almost an art form. I can't think of a wine that is more complex than what we're trying to do with Fourteen.

If you look at what

Nickel & Nickel

is doing (making single-vineyard wines), that's great. There's a place for all of these things. I think what we're doing is way off the charts, but we have come out with something beautiful.

… At the same time, we're being very specific at what we're taking out of those vineyards. We're pretty specific at what we're trying to do with the blend. We take individual rows. In effect, we are being micromanagers. It's maybe not a true expression, (but) we are guiding a certain flavor profile that we want to be proud of.

AG: Can you differentiate each of the vineyards in the final blend? SR:

I wish every six-pack (we sell) would come with a smeller-pack so people get to taste what we taste at the winery.

AG: What is that? SR:

If I can simplify it: The fruit from Mount Veeder or Howell Mountain or Spring Mountain – you definitely get the more powerful side of the Napa Valley Cabernets. When you come down to the cooler side, Carneros, you get into the more European style: higher acid, lighter, more brilliant style of fruit. From the middle of the valley, you get that nice balance from Rutherford or Stags Leap.

AG: Do you have long-term contracts with those vineyard sources? SR:

We don't. Every year it's done on a handshake.

AG: You've said on your Web site: "Our guess is no one's even thought of it (this concept). It is, after all, a daunting task to collect grapes from every soil type, every microclimate, every terroir." Are you actually doing that? SR:

To the best we can. Some of the appellations are fairly large. To capture the true essence is debatable. A lot of the vineyards that we do get are very representative. Morisoli in Rutherford is a great example of Rutherford dust. The flavor profile that comes out of there is consistent every year. It has hints of what people expect out of Rutherford every year. It has fruit forward, jammy fruit.

We look for something that has the character (of each vineyard) but is a little over the top. If we get a cool year, it's going to be difficult to pull it off every year. So therefore, we use a little liberty. It's not exactly one-fourteenth of everything (see Box 1 and Box 2). We might put 60 percent (of a vineyard) in (the blend) of what we think is best from year to year.
2003 THIRTEEN, Meritage, Napa Valley
appellation
vineyard
varietal
blend %
Atlas Peak
Raul Gloria
Cabernet Sauvignon
5%
Chiles Valley
Groth
Cabernet Sauvignon
5%
Diamond Mountain
von Strasser
Cabernet Franc
5%
Diamond Mountain
Constant
Cabernet Sauvignon
20%
Howell Mountain
Stout
Cabernet Sauvignon
8%
Los Carneros
Hyde
Merlot
5%
Mount Veeder
Rowe
Cabernet Sauvignon
5%
Oakville
Saunders
Petit Verdot
8%
Rutherford
Morisoli
Cabernet Sauvignon
5%
St. Helena
Tri-Leopard
Cabernet Sauvignon
5%
Spring Mountain
Keenan
Merlot
5%
Stags Leap
Annapurna
Cabernet Sauvignon
5%
Stags Leap
Annapurna
Merlot
3%
Yountville
Bell
Cabernet Sauvignon
5%
Wild Horse Valley
Perry
Cabernet Sauvignon
5%
Napa Valley
Thomas Knoll
Cabernet Sauvignon
8%

READER FEEDBACK: To post your comments on this story, click here
Print this article  |  Email this article  |  More about Napa Valley  |  More from Alan Goldfarb