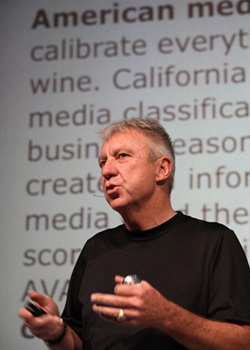 California (State Appellation)
Leo McCloskey is against wine scores...
...but for a fee will tell you how to obtain high ones.

Part 1 of a 2-Part Series
by Alan Goldfarb
July 24, 2007
---
A
nd here we all thought that McCloskey - the founder of the Sonoma, Ca. company
Enologix
that was formed to help producers "understand how ratings are good for the consumer" - was the industry's frontman in its quest to chase ratings. More specifically, the coveted 90-plus score that Americans seem to lean on for their buying decisions, like a marionette that relies on its strings.