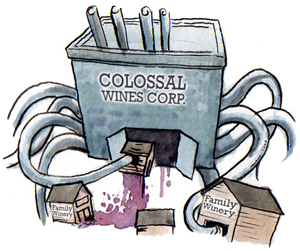 The Berger Merger Report
How Corporate Consolidation of the Wine Business Is Affecting What's in the Bottle.
by Dan Berger
November 12, 2007
---

ewspaper
reports of winery buyouts, mergers, consolidations, and initial public offerings that we have seen reported over the years have appeared mainly on the business pages. They rarely appear on the news pages, because of the journalistic theory that such news does not affect wine consumers.