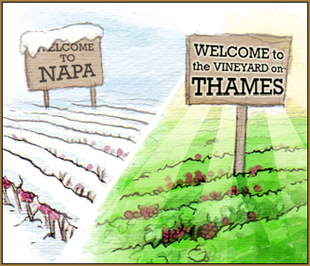 As the Climate Changes
So Does Our Wine
The topic of global warming, which has become a hot political football in the last year, was also one of the most-discussed subjects at the recent 13th annual Wine Industry Technical Conference in Adelaide, Australia.
by Dan Berger
December 17, 2007
---

ased
on various scientific surveys, we know that temperatures will continue to become warmer on average between now and 2100, and that will have a direct impact on the growing of grapes and the resulting types of wines that the various established wine regions can produce. It could also change the typical characteristics that we associate with various wine-growing regions.