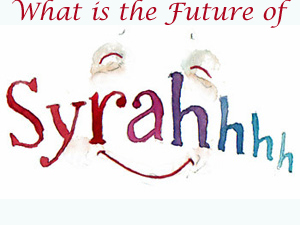 The Syrah Conundrum:
When Will it Get Respect?
Will Syrah be the next popular varietal the way Merlot and Pinot Noir have been? The crush of Australian Shiraz imports in the U.S. has not only confused American wine consumers by the grape's name but also undercut the value of California Syrah with low pricing.
by Dennis Schaefer
January 22, 2008
---

t
was back in 1974 that Christian Brothers Winery sold
Joseph Phelps Vineyards
in Napa a paltry ten tons of Syrah (which the Brothers had always buried in their blends) plus budwood to plant their own Syrah. When that Syrah was finally released in 1977, it was probably the first time since Prohibition that a California Syrah was commercially available and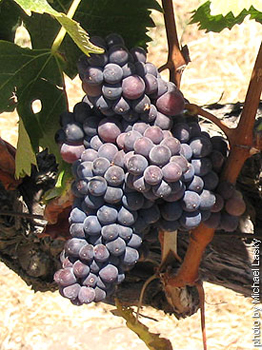 released under its varietal name. Meanwhile, on the Central Coast, Gary Eberle had planted Syrah at what was then called Estrella River Winery (now
Meridian Vineyards
).