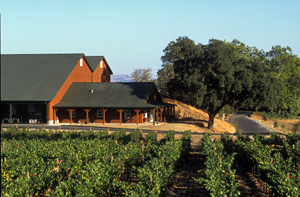 George Hendry has a head for blocks.
In fact, he has blocks and blocks of (balanced) Zinfandel.
by Alan Goldfarb
February 22, 2008
---

eorge Hendry
, who has been farming his family's west
Napa Valley
vineyard for 33 years and has been making wine from it for
Hendry Winery
since 1995, is as calculating, meticulous, and focused a vintner as you'll come across.