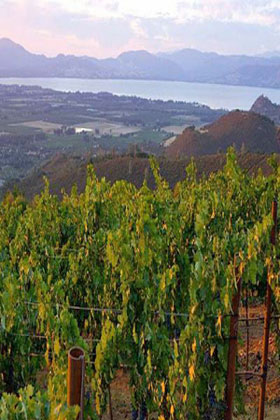 An Up and Coming AVA in
an Up and Coming AVA
California's Red Hills AVA (located within the larger Lake County AVA) has great vistas of Clear Lake and, of course, the undulating hills. But it also has the right terroir for a variety of in-demand varietals that until recently were sold to wineries outside the county. That's all changing now as our reporter discovered on a visit to the region.
by Harry Haff
May 13, 2008
---

he Red Hills AVA
is an area of rolling hills located within the Lake County AVA on the southwestern shore of Clear Lake, the largest natural lake in California, and reportedly the oldest lake in the United States. Red Hills farms around 3,000 acres of grapes with a potential for 3-5,000 more acres.