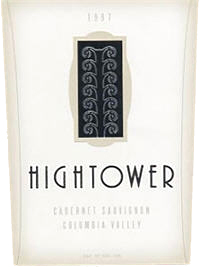 Hightower Cellars Towers High in Red Mountain
How Tim and Kelly Hightower found balance in a crooked vineyard.
by Anne Sampson
May 22, 2008
---

or the past decade,
Tim and Kelly Hightower have been producing small quantities of silky, elegant wines, with some very big results. From their first vintage in 1997, their wines have been satin-smooth and complex, and always delightfully balanced. In fact, balance is one of the first things Tim talks about when discussing their winemaking style.