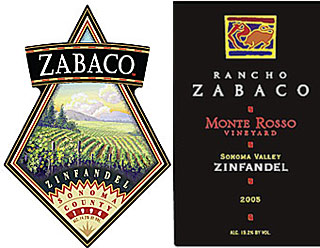 Evolution of a brand - Zinfanatics are crazy about it.
by Eleanor & Ray Heald
June 17, 2008
---
Eleanor & Ray Heald (ERH):
How was the Rancho Zabaco brand established within the E. & J. Gallo non-imports portfolio?
Kristina Kelley (KK):
Before establishing a new brand, need within a consumer segment is identified. We ask ourselves is there an opportunity within the marketplace? What do we view as trends? What are people drinking and what are they looking to explore or to discover? It always starts with the need in the marketplace and who is the targeted consumer.
ERH:
When was the brand launched?
KK:
Rancho Zabaco was introduced in 1996 with 1994 Zinfandel. It was founded on serious red wine that was affordably priced between $10 and $12.
ERH:
At the time, what socio-economics were at work that indicated a real opportunity?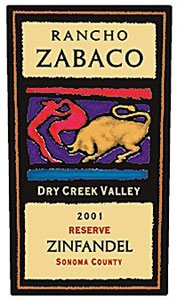 KK:
Flash back to the 1990s and what was going on with Cabernet Sauvignon. Its popularity was increasing, but so was its price. We realized our potential to offer a red wine from excellent Sonoma County old vines. All wine prices have escalated in the last 12 years, but we've been able to keep Rancho Zabaco entry level at $18 and add tiers.
ERH:
Looking back, though, hasn't Rancho Zabaco had several identities?
KK:
When first introduced, the producer was named Zabaco Vintners. We looked at historical facts and a lot of the Dry Creek Valley was known as Tzabaco Rancho, an original 1840s Mexican land grant. We grounded the brand in the historical aspect. Establishing a sense of place was very important and we wanted the wines to express Sonoma County and the Dry Creek Valley.
ERH:
How does the bull on the label relate to this history?
KK: When the brand was introduced, it wasn't just Zinfandel. It was also Chardonnay and Pinot Noir - a very different brand composition than exists today. From the marketing perspective, we learned that consumers gravitated toward the Zinfandel. It then became our decision to reposition the brand in 1999 to focus on Zinfandel because that's what consumers were telling us.
ERH:
What came next with the new emphasis?
KK:
When we knew that the brand was going to be Zin focused, we went back to our creative team. One of our creative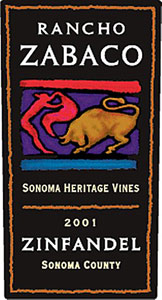 directors did a painting of a bull and matador for consideration as a label. The color richness, texture and warmth of the painting gave it a sense of place, but at the same time spoke to what was in the bottle, much more than the pastoral scene on the label when the brand was introduced.
ERH:
To retain loyal consumers, though, isn't the need evolution without revolution? How did you pull that off?
KK:
Over the course of a few years, we transitioned but continued making Chardonnay. In the late 1990s, we added Pinot Gris and Sauvignon Blanc. As we deepened our understanding of what Rancho Zabaco was all about, it became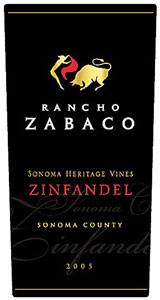 Zinfandel focused and the only other wine that we felt fit with the personality of the brand was Sauvignon Blanc.
ERH:
Explain how Zinfandel and Sauvignon Blanc fit together in the brand.
KK:
Our Sauvignon Blanc with a Russian River Valley origin was big and racy. We believed that consumers who were drinking Rancho Zabaco Zinfandel were not seeking a Sonoma County Chardonnay. They wanted a bigger and bolder wine; every bit as intense as the Zinfandel.
Eric Cinnamon (EC):
It may not be intuitive why we've paired Sauvignon Blanc with Zinfandel, but if we look at fundamentals, we see that both have a distinct varietal character and neither relies on oak. They are both very food friendly. Because of its acidity and freshness, Sauvignon Blanc matches with a wide range of foods and the same can be said about Zinfandel because of its softer tannins.
Another commonality is that they are both under-appreciated varieties. Both of these grapes, in general, cost less per ton than the queen of grapes, Chardonnay, and King Cabernet. This allows us to pass on more value to consumers.
ERH:
Over the last few years, hasn't Rancho Zabaco Sauvignon Blanc shifted in style?
EC:
At first, Rancho Zabaco Sauvignon Blanc was very grassy, very crisp and lean. Gradually, we've shifted toward mango, papaya and fleshy tropical fruit; still with some hints of grass and good acidity. These changes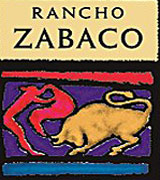 were made possible by new plantings which have come on line in our own vineyards in the Russian River Valley. Laguna Vineyard and Laguna North Vineyard are both characterized by sandier soils, which limit vine growth and therefore offer good sun exposure on the fruit and create the tropical fruit and guava characters.
MacMurray Ranch is the other primary Sauvignon Blanc source and has several blocks. The original, closer to the river, is on heavier soil with much more vigor and shading, offering cat pee, lime leaf and citrus characters. Sandier soils are found away from the river on a bench and that's where newer plantings have come on. In any given vintage, we may use three percent to 15 percent Semillon in the blend, but 2007 began the era of all stainless steel production. The wine is $18.
ZINFANDEL TIERS
ERH:
How many different Zinfandel bottlings are in the portfolio and what are the grape sources?


EC:
The entry level is Rancho Zabaco Sonoma Heritage Vines, Sonoma County ($18). This wine must be Zinny enough so that Zin lovers see what a great value it is, and must be approachable, jammy and rich enough that people who like Merlot and Pinot Noir have an enjoyable experience. Grapes, in a range of ages, are sourced primarily from Dry Creek Valley including Frei Ranch, Stefani and Chiotti Vineyards plus growers, supplying anywhere from 10 to 550 tons.
ERH:
Dry Creek can be considered a bisected appellation. Is there a difference in Zinfandel characteristics depending on vineyard orientation?
EC:
On east and north-facing slopes in Dry Creek Valley, Zinfandel offers fresh red fruits, and is spicy with a red jam character. From slopes facing south and west where the majority of Rancho Zabaco Zinfandel is sourced, the wine reveals more black fruits and is more savory and tannic. This is a good differentiator to keep grapes separate in the winery.
ERH:
The next tier is the Dry Creek Valley Reserve ($24). Who are the target consumers?