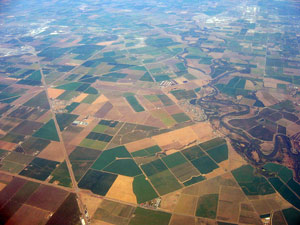 Fresno County (County Appellation)
Central Cal's Magic Act:
Turning A Jug Wine Region
into a Premium One
by Courtney Cochran
August 8, 2008
---

hen I meet California State University Fresno's Dr. Robert Wample
at his office for an interview, he's all business. I'm not surprised, given the work laid out before him some eight years ago, when the seasoned educator first took the reigns of the university's fledgling Viticulture and Enology Department. First, there was the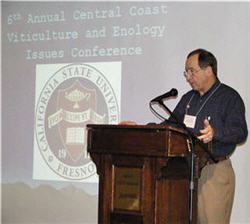 explicit task: to transform the new department into a world-class educational program attracting tomorrow's top winemaking talent. And then there was the implicit – and no doubt more daunting – task: to help create a regional identity for wine in Central California's vast, verdant and, at times, scorching Central Valley.
It's a region far better known for churning out table grapes and jug wine than for producing what most critics would call "quality wine," and it's for this reason that Wample's second task must seem Herculean at times.
Stretching more than 200 miles
from the Tehachapi Mountains south of Bakersfield to the city of Modesto in the north, the Central Valley is often referred to as "the fruit basket of the world" thanks to its fertile soil and ample sunshine, ideal inputs for the wealth of agricultural products that thrive there. But with summertime temperatures that frequently tip the 100-degree mark – and rarely drop below 70 degrees during the hottest months – the valley is a particularly tough place to grow
vinifera
. That's because this grape species, responsible for quality wine production, generally requires cooler temperatures in order to achieve the acidity levels called for in quality wine.
Instead, valley growers have traditionally stuck to farming table grapes and lesser
vinifera
varieties destined for jug and Port-style sweet wines. In both cases, the emphasis has been on quantity, with the valley's heat playing a key role in driving up yields on already vigorous vines. It's a tradition that makes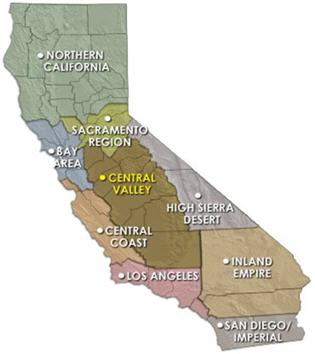 Wample's task even tougher, since the farming methods required for quality wine production fly in the face of farming for volume. "Learning how to produce quality wine grapes under the conditions in the Central Valley is a critical step in the evolution of this area," he explains, emphasizing the need for better vineyard management practices that shift the focus from farming for bulk to producing smaller quantities of better fruit at the region's best sites.
"Managed Terroir"
The
upside to the challenge, Wample elaborates, is that the valley is a prime example of what he calls "managed terroir" – an environment in which precision agriculture techniques can be called upon to manage and mitigate the effects of what would be otherwise untenable conditions for certain crops, in this case, quality wine grapes. He goes on to drive home his key conviction where valley wine is concerned: the Central Valley is a place where winegrowers – should they choose to accept the challenge – can engage today's evolved agricultural and enological tool kit to make wine of a caliber comparable to that produced anywhere.
That the inputs to this tool kit – among them irrigation technique, plant nutrition know-how, canopy management and vineyard site selection, as well as the host of tools winemakers call upon in the winery – are all vital aspects of CSU Fresno's Viticulture and Enology education underscores the allure of Wample's challenge. For his students to make great wine in the valley, he will have to do his job very, very well.
To be fair, the job is not Wample's alone. It also calls for the participation of winegrowers throughout the valley, who, he insists, must improve quality across the board in order to overcome one of the valley's key problems where quality wine is concerned – inconsistency of product. Wample puts it this way: "We can't afford to have flawed wines in the valley because knowledgeable visitors are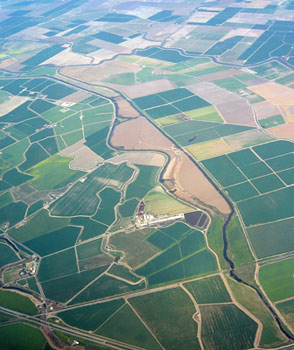 much more likely to remember one bad wine among many." As well, the job calls for the participation of consumers, who must begin to buy into valley wines, literally, to lend them commercial relevance and to relay critical funds back to winemakers (who are – after all – operating businesses, with all the attendant costs that go along with them).
At this point in our chat, Wample sighs, his recognition of the enormity of the latter task clear. "Changing consumer perceptions [about valley wine]," he concedes, "is like trying to turn a battleship."
Seeds of Change
Fortunately
, CSU Fresno laid the foundation for the development of both valley winegrower expertise and consumer buy-in back in 1997, when it established the state's first on-campus winery at its north Fresno location (UC Davis will soon wrap up construction on a similar winery at its northern California campus). Wines made from valley fruit at the
Fresno State Winery
facility have since captured numerous awards, including "Best Syrah of California" honors at the 1999 California State Fair and "Best of Class – Italian Varietals" at the 2002 Los Angeles County Fair. The results no doubt have been encouraging for winegrowers contemplating taking up quality wine production in the valley, as well as for consumers, who may view the results as a signal that valley wines really are worth a try.
Indeed, the seeds of all this effort are beginning to bear fruit in one valley appellation in particular. In the
Madera
AVA, a vast area north of Fresno encompassing some 10 percent of California's total vineyard acreage, premium table wines are being made in increasing numbers alongside the jug and Port-style wines that have long been the mainstays of the region. To wit, Oscar Ramos' 2005
Ramos Torres
Madera Syrah caught my eye at a fall 2007 tasting first for its provenance - it's beyond rare to find a Madera wine at a tasting - and after I'd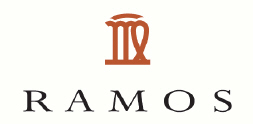 tried it, for its quality. The wine offered up the same juicy fruit found in most Syrah made in California, but backed it up with the peppery, smoked meat nuances that only show up in the best examples of the variety.
I soon learned that Ramos – a valley native and 2003 CSU Fresno Viticulture & Enology graduate under Wample – sources fruit for his Syrah from the 40-acre Fasi Vineyard on the north banks of the San Joaquin River. "The river," Ramos explains, "cools the vines down about 8 degrees below temperatures in the surrounding area, and nutrients from the waterb