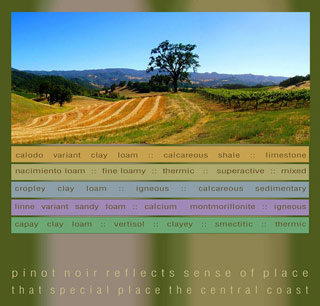 Carmody-McKnight: Digging Deep into Terroir for a New Motif
Where Terroir is Inspiration
by Laura Ness
September 8, 2008
---

ack in the late 1960's,
well-known LA-based TV actor Gary Conway (
Burke's Law, Land of the Giants
) decided he wanted a place in the country. The search led him to Paso Robles, where he hooked up with a realtor who decided to give him an aerial tour of some property. In the process, the helicopter crash-landed, giving Gary an unexpectedly up-close view of the land he was about to purchase. This close encounter led him to fall in love with this special property. He felt the land had been his savior, and you know what they say about how your soul belongs to the being who saves your life.