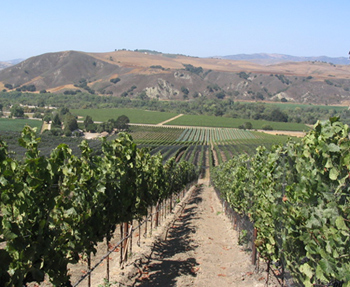 Gainey Vineyard
Runs Hot and Cold*
*Vineyards, that is.
Expanding from their original, warm climate Santa Ynez Valley vineyard, Gainey is now enjoying success with its cool climate Sta. Rita Hills Pinot Noir/Chardonnay plantings.
by Dennis Schaefer
January 26, 2009
---
Appellation America:
As a North Coast expatriate, can you contrast and compare Santa Ynez Valley to Napa and Sonoma?