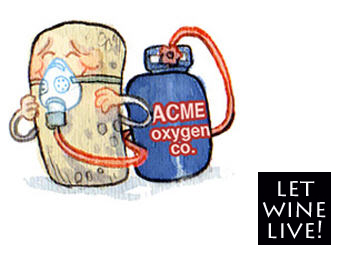 Let Wine Live:
A Credo for Older Wines
Just when and why did the ambiguous and subjective phrase "accessible wines" begin creeping into the lexicon of winemakers and wine writers, me included?
by Alan Goldfarb
May 22, 2009
---
At best
, the notion of soft, ready-to-drink wines was the brain-extrusion of some sweet young flack. He or she would present the idea to the suits, who were ensconced, no doubt, in a cold conference room in a hermetically sealed chamber of some commodity-producing corporate "winery".
At worst
, these wines - made for instant gratification for a whole new market of consumers, whose bellies and heads were bloated by the easy-money revolution of the late 1990s - became nothing more than alcohol candy. Who wouldn't be lured by such rich lushness? The new wine drinker lapped it up like nobody's business; and the wine business became flush like never before. It was a win-win situation, as they say.
But (there's always a "but"), just as the total relaxation of Federal banking regulations and oversight ultimately

led to the recent financial collapse, there are consequences to pay for producing and drinking easy wines. Not least of which is the onerous fact that those that bought into – literally – the ready made wines produced over the last 10 years or so, now find themselves with the bill coming due.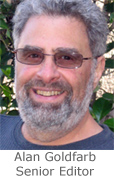 I was happily jolted into these ruminations during a recent dinner in the Napa Valley, when I had the good fortune to taste some older wines. It made me think that the fond concept of another era – that of "putting wines down" for aging – has lamentably gone out of fashion. And that we are all the poorer for it.
At the intimate gathering, to commemorate the 20th anniversary of the Rutherford winery,
St. Supéry
, there were 20- and 11-year-old bottles of
Napa Valley
red wines. Michaela Rodeno, the CEO who has steered St. Supéry from its inception, and who unexpectedly announced her retirement that night, poured a couple of the winery's reds from the '89 vintage. Margrit Mondavi, widow of the late Robert Mondavi, and Bernard Portet of Clos du Val - each of whom helped St. Supéry to launch with some sage early advice - also brought their older wines.
The ages of the '89 St. Supéry blend and its "limited edition" red of the same vintage (from its Dollarhide Vineyard on Howell Mountain) were hardly discernible from their color. Both were still alive with nary any brickishness on their edges. Upon smelling the wines in the glass, however, their age was obvious from the leather or saddle aromas that only an older wine can give. And the fruit? It was as though it was from 1999 instead of '89, so much has it remained fresh.
The gracious and mischievous Margrit, who charmingly entertained us with stories and anecdotes about her husband and the Napa Valley as it was 30 years ago, brought with her the
Robert Mondavi
Cabernet Sauvignon from 1989. It was the winery's "regular" bottling, not the reserve, but it held up with good color, some still-alive fruit, and perfectly pitched balance (despite one critic calling it "lean and astringent" upon its release).
Finally, the
Clos du Val
Cab from '98: This wine absolutely dispelled the canard that the vintage was a dog. It's true that 1998 was a more challenging vintage than most

others throughout the '90s in the Napa Valley, and that the wines had to be cherry-picked. Portet's, obviously, was one of those that is still giving and on top of the
picking
pecking order. The color was unbelievably vibrant, and the wine on the nose (with just a patina of age), and in the mouth, was as fresh as though it was made only a few years hence.
All this is to say that aged wines, if properly stored and, of course, well-made, will reward with time; much more than those ready-to-wear wines, which in the last decade or so, have become the norm. Naturally, the operative phrase here is "with time". I know that some of you are saying about now, "I don't have the time to wait" and besides, time is an old-man's idea of a good time.
It used to be that you'd buy a case and drink the wines over time. But with the fin de siècle and the beginning of new millennium, who can afford to buy wine by-the-case any longer? Just as pertinent now, who the hell any longer can wait? For anything? The consumer, who paid dearly for those "accessible" wines - many of which did not go with food, were too sweet, are too alcoholic, way out of balance, and did not go the distance - can no longer cough up the 75 bucks or the $150 tariff per bottle. The producer too, is caught in a bind, trying to figure out whether or not to lower the price in order to keep the spigot flowing, and the revenue streaming. Lowering the price, they fear, means there's no going back up.
But most important to my aging mind, and this comes under the heading of aesthetics, romance, and classicism, whatever happened to the maxim, "All good things come to those that wait"?
I'm telling you, that a properly aged wine is worth all the money you paid for it (in

fact it becomes less expensive in your wallet as time goes by); and it keeps on giving. An older wine is full of complexities and nuance; and it can be full of surprises, memories, history, and stratum of revelatory secrets.
Wine is a sentient, breathing thing. Let it live.