---
Briceland Vineyards
NV Humboldt Brut Sparking Wine
(Humboldt County)

There has long been notice of something special in sparkling wine found up in Humboldt County. Limited production and limited distribution have kept it somewhat secret beyond the local communities.

Straw hue. Lemongrass, fresh yeast. Bit closed at present, but excellent balance, slightly tart as it should be at this age, body complements tartness, overt Meyer lemon and rich yeastiness.

Comprised of 65% Pinot Noir and 35% Chardonnay from the ultra cool climate region of southern Humboldt County. Seeking a new experience in California sparkling wine, get ahold of this one for the next special occassion.
Reviewed October 24, 2012 by Clark Smith.
Other Awards & Accolades
Best of Appellation 2012
Other reviewed wines from Briceland Vineyards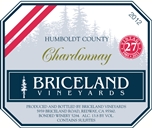 Briceland Vineyards


2012 Humboldt Chardonnay
(Humboldt County)
Clark Smith 5/21/2013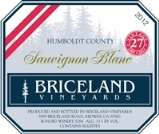 Briceland Vineyards


2012 Humboldt Sauvignon Blanc
(Humboldt County)
Clark Smith 5/20/2013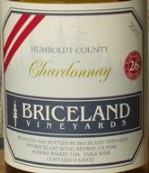 Briceland Vineyards


2011 Chardonnay
(Humboldt County)
Roger King 8/4/2012