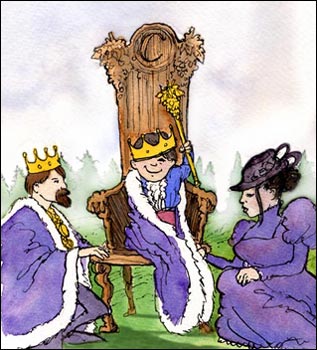 Carmine
You were destined to be a king of a cool California kingdom, but you fell off your thrown before you even had a chance to rise to it. You were thrust into a position for which you were much too young for. Little did your royal handlers know, you're simply a late bloomer. Belatedly your regal character is now on display in a cool 'Oregon' vineyard. Long live King Carmine in exile.

Appellations Growing Carmine Grapes
Appellations producing the most Carmine wines:
| | |
| --- | --- |
| | |
| | |
| Jefferson County (County Appellation) | |
Dr. Harold Olmos, of the University of California, created this cross of Cabernet Sauvignon, Merlot and Carignane to be a Cabernet alternative for California's 'cool' coastal regions. The varietal never gained any significant acreage in these coastal regions or any other vineyards in California. However, Carmine can now be found in a few far flung appellations across North America. Modest amounts of Carmine can be found in Pennsylvannia, Michigan and Oregon. Carmine is a late budder and late ripener and has a tendency to overproduce with lots of large clusters if not properly managed. The grapes of the vine benefit from black skins as can be seen in the resulting wines. Although there are few examples of Carmine based wines on the market, information suggests these wines tend to offer intense dark color, capsicum aromas and flavor with ample tannins.