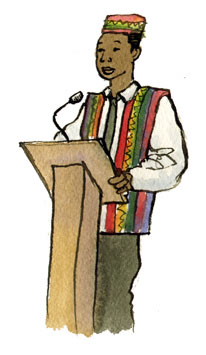 Pinotage
You're the result of a fling between your royal mother Pinot Noir and your working class father Cinsault. You were born in the Stellenbosch lab of A.I. Perold and have lived a life of mostly misuse and abuse. Some loving care along with a bit of maturity and experience has finally allowed you to discover your true performing talents though. So far you've only starred in your South African home, but your abilities are bringing you some notice from the rest of the world. You may not be the handsome star with your name in lights, but you're the quirky scene stealer that every fan of the 'indie' scene knows so well. You show an amazing range capable of intense bramble fruit, an earthy soul, and a witty banana fruit relief. You capture roles from rosé, to red wine, to fortified dessert wine and bring your own style to each one. As long as directors continue to cast you properly, you'll continue to steal the show.
Varietal Character by Joel Mann

Appellations Growing Pinotage Grapes
Appellations producing the most Pinotage wines:
Pinotage (aka. Hermitage)

Created in South Africa in 1925 from a crossing of Pinot Noir with Cinsault, this resilient variety is successfully and extensively grown in its homeland. It is also cultivated in California, Virginia, Canada, Brazil, and New Zealand. Until recent decades, the grape was erroneously referred to and marketed as 'Hermitage' in South Africa. Pinotage is a productive, well-ripening variety with natural good natural acidity, and fine structure making medium bodied red wines with medium term cellaring potential. The best wines made from the grapes continue to be made in South Africa, where the grape can produce notably rustic wines with earthy flavors and aromas.