Tertulia Cellars: winery information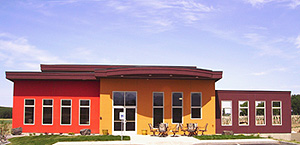 Winemaker: Ryan Raber
Ryan Raber is a sixth generation Washingtonian. Growing up in Washington he has great pride in the wines being produced in his home state. Ryan's first experience with wine was in his early teens, making wine at home with his family. Later, as his interest in wine grew, he decided to pursue a career path that would eventually lead him to become the winemaker for Tertulia Cellars.

In the spring of 2001 Ryan worked for Chateau Ste. Michelle giving tours and conducting tastings. One year later Ryan began working in the cellar for Columbia Crest winery, where he worked with their award winning reserve program. In the fall of 2003 Ryan returned to school.

He attended the Center for Enology and Viticulture at Walla Walla Community College. While in school Ryan receive scholarships from Leonetti Cellars as well as the department's Foundation Scholarship. He also completed an internship working in the vineyards for Columbia and Covey Run Wineries. In the spring of 2005 he graduated with a degree in Enology and Viticulture. Shortly after graduation, Ryan accepted the position as winemaker for Tertulia Cellars where he continues to pursue his passion for winemaking as one of the youngest winemakers in the Walla Walla Valley.
Annual Production: 1,500 cases
Estate Vineyard Acreage
8 acres
Grape Varieties Planted