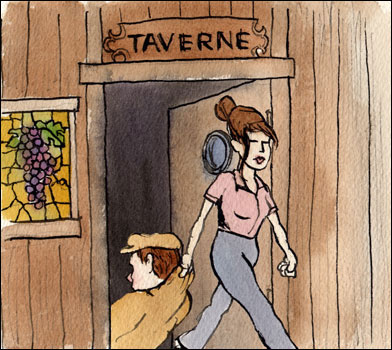 Roussanne
Rousanne, you're a beauty from southern France; deftly perfumed with strikingly angular features. You offer style and grace in a relationship of polar opposites. Often overshadowed by your charmingly oafish partner Marsanne, you seem comfortable adding small doses of lively acidic banter to counter his less polished wit. In sunny California don't be surprised if you're frequently called upon to keep Marsanne's act a little sharper. His tendency to drink-in the sun, will require you to save him from his own vices.

Appellations Growing Roussanne Grapes
Appellations producing the most Roussanne wines: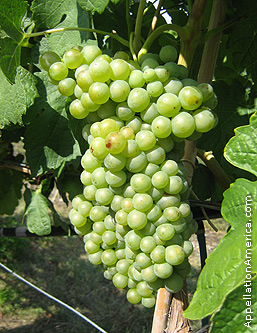 Rousanne

Increasingly popular in the Central Coast of California for blending purposes and as a varietal, Roussanne is a trendy, white Rhône grape. In France it is often blended with Marsanne, and is cultivated in Provence and Languedoc-Roussillon, as well as the Rhone. With inconsistent yields, poor resistance to winds, and its susceptibility to powdery mildew and rot, Roussanne had almost disappeared from the northern Rhône until superior clones were developed. Now, it is only one of two vine varieties permitted in the white versions of the northern Rhône's red wine appellations. In the southern Rhône, it is only one of four grape varieties permitted in white Châteauneuf-du-Pape. Roussanne's main asset is its distinctive aroma, along with an acidity which helps it to age better than its partner Marsanne. Roussanne tends to ripen late and can benefit from oak ageing.

Santa Lucia Highlands
Santa Lucia Highlands Vintners Carve Out Artisan Niche In Monterey
By
Laurie Daniel
Santa Ynez Valley
Clay Brock is on Top of the World...
er, the Mesa
By
Dennis Schaefer

Paso Robles
Are Screw Cap Wine Bottles Sensible or Not?
By
Eleanor & Ray Heald