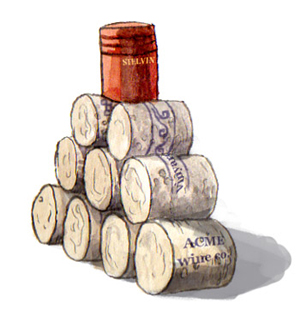 Are Screw Cap Wine Bottles Sensible or Not?
Pop Quiz: If a screw cap wine closure offered the same qualities that a traditional cork does while providing the convenience of easy removal and easier re-capping, which would you prefer: Screw Cap or Cork?
by Eleanor & Ray Heald
August 20, 2007
---
Eleanor & Ray Heald (ERH):
What further explanation did you give the consumer?