Vina Moda: winery information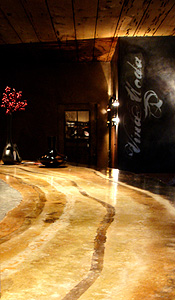 Winemaker: Nathan Vader
Nathan Vader has been a Winemaker in Calaveras County for the past decade, he has furthered his education and knowledge base with continued oenology classes at UC Davis. Nathan's passion, paired with the innovation that he lends to his art can be admired in each of Vina Moda's distinct wines.
Annual Production: 1,000 cases
Futures
Futures are available for purchase, please contact Vina Moda for more details and current pricing information.
Estate Vineyard Acreage
All of Vina Moda's wines come from the most Premium Vineyards in Calaveras County.
Grape Varieties Planted