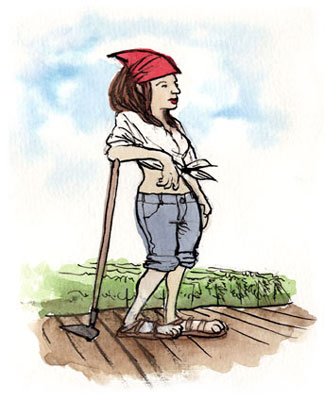 Barbera

Miss Barbera, you amaze us with your work ethic. It must be engrained in your nature. You arrived in California with early immigrants from Italy, and haven't stopped working the fields of the Central Valley since. You have no time for Hollywood parties. Little do people know that under the guise of a peasant country girl is a beautiful woman. You are rich in character, and given the chance can be quite the party girl … some might even think that you're a little tart.

Appellations Growing Barbera Grapes
Appellations producing the most Barbera wines:
Barbera

Once one of the most widely planted of California's red varietals, Barbera, a native of northern Italy's Piedmont region, has all but vanished there as a varietal-labeled wine. While Barbera's total acreage has dramatically declined in the best regions, it is still a stronghold blending grape for the 'jug wines' of the Central Valley. There, Barbera's ability to retain high natural acidity is an important contribution to the rather soft and sluggish wines from this hot bulk wine area. Those few still dabbling in varietal Barbera from moderate climates and coastal vineyards provide wine lovers with wonderful deeply-colored reds, with abundant fruit, lively acidity and refined tannins.

Willamette Valley
Willamette Valley: It's Not Just
for Pinot Noir Anymore
By
Alan Goldfarb