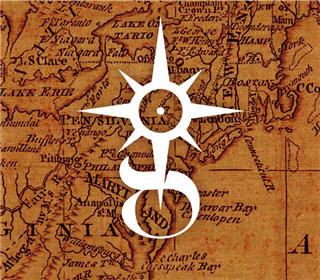 Pennsylvania (State Appellation)
Fast-Growing Brandywine Valley
Searches for Terroir-torial Identity
In Philadelphia's backyard, a winegrowing region attracts tourism, and makes quality gains – but what does it want to be when it grows up?
by Roger Morris
March 30, 2009
---

he Delmarva Peninsula
is a mammoth, tear-shaped stretch of flat farmland that spreads across large parts of the three states composing its name - Delaware, Maryland, and Virginia. But at its northern limits, where the Chesapeake Bay pinches in from the west and the Delaware Bay narrows into a river to the east, the plain disappears into a jumble of rolling hills that cross the famous Mason-Dixon line to become part of Pennsylvania's Chester County.