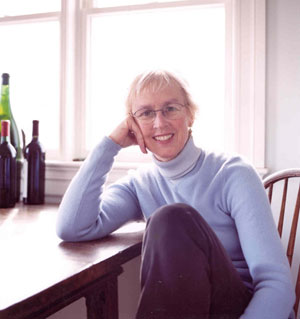 North Fork of Long Island (AVA)
An Interview with Long Island's Founding Mother
by Lenn Thompson
March 29, 2006
---
<!>
Len Thompson:
When you planted your vineyard 30-plus years ago, did you ever imagine
Long Island
wine country would be what it is today?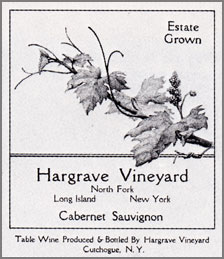 Louisa Thomas Hargrave:
Not at all. We were entirely focused on what we thought we could achieve ourselves. It was an obsession to prove that the climate would support Cabernet Sauvignon and Pinot Noir, in particular.
And don't forget, we were in our mid-twenties.
<!>
LT:
As the founding mother of Long Island wine, you've seen it all. What has changed the most about the region's wineries and winemaking?
LTH:
There is more dialogue between everyone; and a feeling that it is important to present a united front as a wine region. Earlier, we were a scattered group of winery owners who were pursuing goals for different reasons.
Now, there are so many more people involved in the industry that it is more corporate. It's not just a matter of owners creating policies; there are levels of employees who all take part. It makes a difference, but it's not necessarily a negative change.
Also, there is more capital invested here, but still not enough to make us as competitive as we could be.
LT:
Besides yourself, who do you think has been the most influential person in Long Island's 30-year wine history?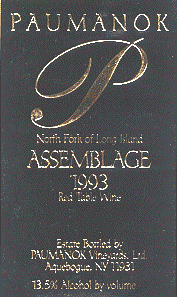 LTH:
Ursula and Charles Massoud from
Paumanok Winery
are devoted, hospitable and inspired people. Dan Damianos of
Pindar
and
Duck Walk Vineyards
is a real popularizer of wine. Joyce and Bob Pellegrini from
Pellegrini Vineyards
, are tenaciously devoted to quality and aesthetics. Eric Fry of
The Lenz Winery
is fiercely idiosyncratic and talented. And Michael Lynne, who owns
Bedell Cellars
and
Corey Creek Winery
, understands the need to upgrade while retaining tradition.
LT:
How do you respond to so-called experts that say our wines don't measure up on the world stage?
LTH:
They are opinionated people who have bought into the myth that
alcohol + tannin = great wine,
and they probably have never experienced a truly blind tasting of top French wines with Long Island wines in the mix.
LT:
Why do you think people should care about Long Island wines? Why am I right to be so passionate about them?
LTH:
You are right because greatness in wine comes from nuance, not from bludgeoning. Long Island wines are grown in a cool, temperate climate that protects the elements that make aromatic, smooth, highly energized wines with great natural balance.
The word
natural
is important because most west coast wines are made with added tartaric acid, water, and tons of oak (chips, barrels, beads, etc.) to cover up their alcoholic excess.
LT:
Beyond convincing the "experts", what do you see as Long Island wine country's biggest challenges? How do you think they can best be overcome?
LTH:
Getting a more national market so that media will be willing to report on the wines is key -- but that's unlikely to happen soon because New York is a huge market and why would anyone sell in another state (with all the accounts receivable problems that it entails) if the wine can be sold at home?
We need to be "discovered" by someone powerful and loyal who will not succumb to propaganda about the superiority of high priced over-promoted gigantic wines.
The wineries need to follow the lead of the Napa Valley Vintners and dedicate themselves to quality, even over tourism.
LT:
A lot of people here in New York and the world over are intimidated by wine. Why do you think that is? How can we make it more accessible to more people?
LTH:
Wine is not a traditional part of the American lifestyle (unless you are Italian American). People need to picture themselves enjoying wine as a normal part of every day life, not just something exotic.
I have based my classes at the Stony Brook Center for Wine, Food and Culture on this understanding -- people are intrinsically interested in learning about wine, and they need to be helped to expand their knowledge in an inclusive way that is fun, where they are not preached at by experts.
My guest speakers share their knowledge in a dialogue, while tasting together. And food is always part of it. Food is more necessary to us than wine. There is no point isolating wine just to be pure about a tasting.
LT:
What Long Island wines are you most excited about right now?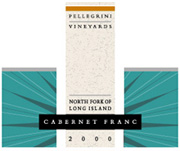 LTH:
Every time I go out and taste, I find new ones. Here are a few:
LT:
What/who are the up and coming stars of the region?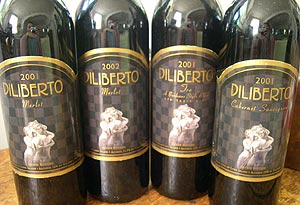 LTH
: I don't see anything startlingly new on the horizon. Eric Fry, Russ Hearn, Gilles Martin, Bernard Cannac, Charles Massoud, and Roman Roth...they all make great wines.
That said, I have been blown away by Sal
Diliberto
's