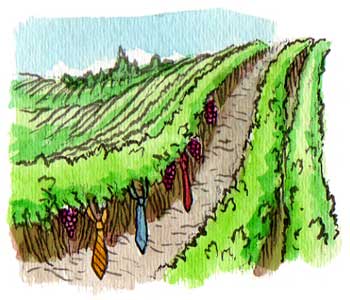 Fit to be Tied: An Interview with winegrower Robert Talbott
A talk with tie company-executive, winery owner Robert Talbott reveals how his diverse Monterey AVA vineyards are reflected in his esteemed wines.
by Laurie Daniel
December 19, 2006
---
<!>
Laurie Daniel (LD):
You label your wines with the Monterey AVA even though the wines from Sleepy Hollow and River Road vineyards could use the Santa Lucia Highlands designation. Why?