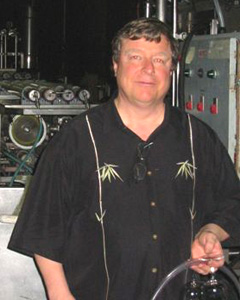 California (State Appellation)
The Man They Call a Blowhard, a Technocrat, and the Anti-Christ of Wine Speaks Out
Part I of a revealing interview with Vinovation's Clark Smith who is changing the wine industry whether you like it or not.

Whether you like him or not.
by Alan Goldfarb
April 13, 2007
---
The vitriol keeps up at an interminable pace, relentlessly streaming in from distant keyboards whose letters no doubt are being smudged from angst-ridden pounding.
Rat-a-tat-tat. "God, can there be a more rambling, blowhard, digressive, cornpone submission? Rat-tat-tat, "A little dose of Composition 1, Philosophy 1 and a permanent disbarment from wineries may be the solution."
Just as unrelentingly, the report from Clark Smith's machine gun of a brain rips across the computer screen. The screeds serve only to prove the point of rebuke. "I'm saddened to see the extent to which responders to your article by alarmists pointing at the wrong enemy," one of his posts retorts.
But if you paid attention to Eric Asimov's
New York Times
wine blog
(The Pour: March 6, 2007)
and really read the verbose diatribes carefully, the discerning couldn't help but realize that perhaps Clark Smith could be right. He could be the one who truly comprehends how wine in the New World and in a potentially volatile new century, might have to be made. He could be the one to take us there. Or not.
As a figure caught up in the vortex of a roiling debate that is pitting naturally made and traditional wine versus manipulated or technological wine, Clark Smith has thrust himself onto the bow of the ship like some kind of masthead. All of it seems by design.
Speaking recently while ensconced in his small office in a corner of a vast warehouse in an industrial area of rural Sebastopol in Sonoma County, Smith readily acknowledges that, indeed, he may be all of those things he's been called. A blowhard? Yes. A digressive? Sure. A technocrat? You bet. The anti-Christ of wine? Maybe not.
In a wide-ranging interview, he frequently rambles and veers off-course, as he compares wine to music and references the French notion of élevage (a series of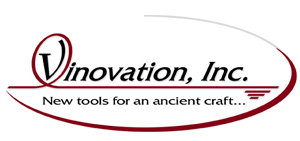 cellar operations), and of being a "skilled hand in the cellar." Smith -- the founder of
Vinovation
, an increasingly integral and collateral wine industry company -- is a progenitor of technical innovation. As a winemaker and a self-styled aesthetic philosopher, Smith is dichotomous.
For example, he defends vociferously what he believes to be the absolute need to apply technologies such as
de-alcoholization
and induced
oxygenation
of wine. "Elements of the press, elements of the most passionate of wine buffs are partly drawn to wine because they imagine it to be the one unfucked-up thing. And it's not," he rants provocatively. "It all went out the window 50 years ago. It's
way
too late and my company is doing
everything
it can to get us back to where we were."
On the other hand, the MIT dropout says such things as, "Wine is non-linear. The success you're trying to have is to touch someone else's soul and linear science doesn't do that very well."
Come on Down to Clark Smith's Wine Fix-it Factory
Apparently, winemakers in California think Smith's Vinovation applies the right science in his fix-it shop that employs reverse osmosis to bring their 15- and even 16-percent alcohol wines down to a more appealing 14.5 percent or so. Or, if they have a need to rid their wine of volatile acidity or tame vegetal or Brettanomyces (brett) aromas, Vinovation can do that too. By employing micro-oxygenation -- in which wine is put into stainless steel tanks, eliminating the need for expensive oak barrels while "wood products" such as staves, oak chips or oak powder are employed instead –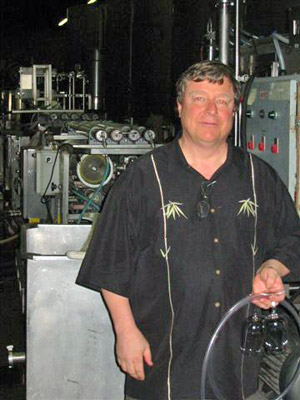 calibrated doses of oxygen, Smith insists, can make a wine better. And even make it "soulful," as he's fond of saying.
He likes to refer to Vinovation, housed in a plant that once dried apples, as a "kitchen," rather than a repair shop. He often alludes to cooking as a parallel, "except here we're working with grapes. (It's) the practical art of connecting the human soul to the soul of a place by rendering its grapes into liquid music. I mean that very seriously. It's the nonlinearity and the difference between harmony and noise in music being very much akin to being the difference between harmony and flavor dissonance in wine."
When asked if what he's doing is a corollary between electrified music and acoustic music, he hesitates a long while. "Let's chew on that. (But) one of the things about music is that it proves that we're so much alike … But if you believe that everybody's different, you can't be a cook or a musician or a winemaker. You have to believe – and I do quite strongly – that we have a very strong shared aesthetic experience."
When pressed about a growing feeling that so many California Cabernets taste alike – not different -- and that so many winemakers are creating formulaic, market-driven wines, Smith's engine revs to full throttle. Napa Valley
Cabernet Sauvignons
particularly gets the 56-year-old, with a wine-barrel belly, into the fast lane, even though many of his customers bring their wines from Napa to be adjusted.
"I do think that Napa Cabernets are a good example of a group of wines that are
alarmingly
similar," he says. "… There certainly are distinctive wines in Napa but the ones (wineries) that are hungry and entering fairs, it's pretty appalling to sit down and taste 75 Cabs and say, 'You know, I don't really think I can tell these apart on my best day' and that's on purpose … they don't want to take any chances."
Who Took The Soul Out of Wine?
He blames who he calls "the bosses" -- the winery owners, their CEOs, and the marketers – for the state of wine today. "I'm telling you, the wine industry went right down the toilet when electricity and stainless steel and all of this
"The Germans won World War II
you know, in the wine industry,
because they came up with a wonderful way of making beautiful, soulless Rieslings."
~ Clark Smith
hyper-technology came in," he begins. "Because we took how to make wine like that (without the use of technology) and threw it out the window. We took everybody who knew how to make wine without SO
2
(sulphur dioxide used as a preservative), and shot 'em in the head because great German technology was going to save us.
"The Germans won World War II you know, in the wine industry, because they came up with a wonderful way of making beautiful, soulless Rieslings. They divided it into two kinds of wine – the beautiful and the sexy. With stainless steel, sterile filtration, inert gas, packaged microbes and the application of electricity, they came up with a whole new way to make wine which basically freezes its development.
"…They convinced the French to adopt far more reductive winemaking practices than is appropriate for Cabernet," he goes on. "And Riesling and Cabernet are not the same thing. … And now we're making wine like this (un-soulful) instead. That's fucked up. Everybody thinks stainle