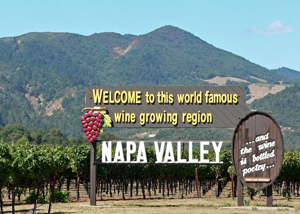 Pop Quiz: Do appellation differences exist in the Napa Valley?



You bet they do. What makes Napa Valley the epitome of appellation definitions is that its 15 unique sub-appellations manifest the wide variations of micro-climate, soil, geology, and yes, terroir.

The first in a 15-part series that will profile each of the American Viticultural Areas (AVA) of the Napa Valley, this feature article offers an overview of the entire area.
by Alan Goldfarb
September 21, 2007
---
B
ordeaux. Burgundy. Champagne. Chianti. Napa Valley. These are a few of the most important wine regions in the world and they produce some of the greatest wines. Each has its own distinct character, but taken together, they are the most recognizable and significant wine appellations on the planet.