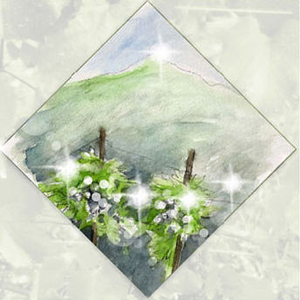 Diamond Mountain District ~ Napa Valley (AVA)
Diamond Mountain: A gem of a place
In this last chapter of The Napa Valley Appellation Series, Alan Goldfarb goes exploring for jewels in the Diamond Mountain District and finds exquisite Cabernet Sauvignons in an appellation tucked away far from the Napa Valley floor.
by Alan Goldfarb
January 11, 2008
---

hat
Al Brounstein meant when he referred to "this thing" was the beginning of growing world-class grapes in the modern era of Diamond Mountain. That was in 1968 when Brounstein planted his property to three different vineyards, which eventually produced a trio of what would become three of the greatest – and most expensive –
Cabernet Sauvignon
-based wines from the
Napa Valley
, wine that he called Diamond Creek.