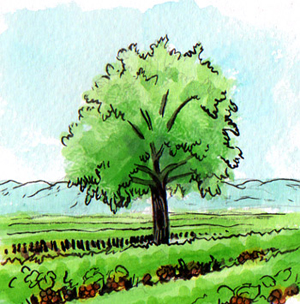 Oak Knoll District of Napa Valley (AVA)
Oak Knoll District:
Where Merlot Gets the Vote by Default
While Merlot comprises nearly a third of the growth in the newest Napa Valley sub-AVA, the terroir would suggest other varietals would be more appropriate. Ah, but appearances can be deceiving as Alan Goldfarb learned when he profiled the AVA in this sixth part of The Napa Valley Series.
by Alan Goldfarb
October 26, 2007
---

ell
, the folks who worked 10 arduous years getting an AVA (American Viticultural Area) approval for
Oak Knoll of the Napa Valley
, finally got their wish in April of 2004. But it was no joke that the timing couldn't have been less synchronistic.